Infidelity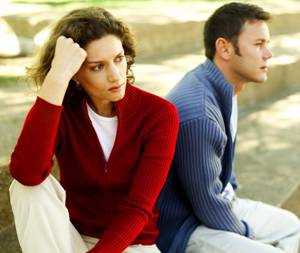 Some conclusions about affairs from the research of Frank Pittman (1989):
Affairs are dangerous and can easily and inadvertently end marriages
Affairs can occur in marriages that, prior to the affair, were quite good
Affairs involve sex, but the sex is not usually the purpose of the affair
No one can drive someone else to have an affair
Affairs are fueled by secrecy, and threatened by exposure
Marriages can, with effort, survive affairs, if the affairs are exposed
There are few experiences in marriage that are as painful, devastating, and disorienting as infidelity. The discovery of an affair is a major traumatic event for any relationship, because it is a betrayal of the trust that is the foundation of a marriage. It is important to recognize that an affair is more about secrecy and lying than about sex. The knowledge that one has been deceived by the person they may have loved the most feels unbearable to the betrayed partner. In addition, the hurt, anger, and rage on the part of the betrayed partner is often met with defensiveness, frustration, and avoidance on the part of the involved partner in the early stages of affair recovery. Often, the involved partner does not respond in the ways that the betrayed partner seeks, which creates additional trauma and confusion. The way in which an affair is "discovered" can also be an early predictor of readiness to address the underlying issues on the part of the involved partner.
Recovery from the trauma of infidelity, as I see it, occurs in stages. In the first stage, I help couples absorb the blow of the traumatic event, as both partners learn to take in and emotionally process what has happened. The next phase is to create a safe therapeutic environment for the uncovering of issues that may have led to the affair. The emotional honesty necessary to begin a therapeutic dialog may be hard for some to hear and even more difficult for others to say.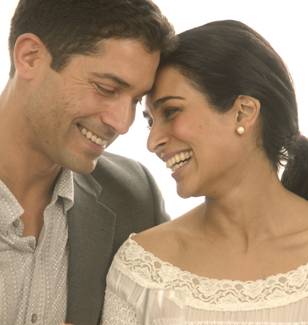 A major goal in my work with couples facing this crisis is to make it safe for both partners to explore their feelings, thoughts and concerns about this painful situation. Affair recovery sometimes feels like two steps forward and one step back, because the betrayed partner's angry feelings may get "triggered" by experiences that discourage and frustrate the involved partner who may be trying very hard to make amends. If the involved partner can be open and honest about all of the betrayed partner's concerns, major progress can be made in healing from an affair. In the later stages of affair recovery, the betrayed partner is able to enter into a process of true forgiveness of the involved partner. This process is possible because both partners have come to understand much more about the meaning of the infidelity. It has been my experience, that couples who are committed to "staying the course" and working through tough issues are able to do the necessary repair work to heal their marriage. 
If you are struggling with an infidelity in your marriage, I can offer you hope and help.

Click on References  
---
Psychotherapy for Couples, Families, and Individuals

To schedule an appointment or for more information contact us
at 301-907-8821 or email info@bethesdamarriagecounseling.com.

---
If You Need Help, We're Here for You.


Bethesda Marriage Counseling is conveniently located in downtown Bethesda, Md. We serve the online community as well as communities in Suburban Maryland, Washington, D.C. and Northern Virginia including: Bethesda, North Bethesda, Boyds, Cabin John, Chevy Chase, Colesville, Cabin John, Garrett Park, Gaithersburg, Glen Echo, Kensington, North Potomac, Olney, Poolesville, Potomac, Montgomery Village, Rockville, Silver Spring, Takoma Park, Wheaton, Woodley Park, Georgetown, McLean American University Park, Tenleytown, Friendship Heights, Montgomery County 20008 20814 20016 20815 20817 20904 20812 20855 20877 20878 20879 20896 20895 20886 20830 20832 20854 20859 20850 20852 22106 22101 22102 20853 20903 20905 20906 20910 20912 20902
Services at Bethesda Marriage Counseling include: marriage counseling, relationship therapy, couples counseling, premarital counseling, counseling, and psychotherapy for couples and individuals dealing with relationship issues, infidelity, cheating, marriage, communication, conflict resolution, eldercare issues, sexual problems, divorce recovery, infertility, medical illnesses, stress management, life transitions and positive psychology coaching.