Conflict Resolution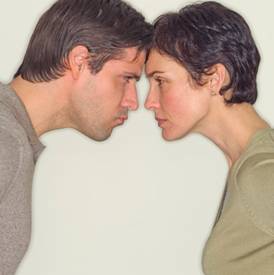 All couples encounter conflict. The issue is not whether you have conflict, it is the manner and timeliness in which the conflict is handled. Conflict arises because of our individual differences and yet, it is precisely some of those differences that attracted you to your partner in the first place. If your conflictual situation is resulting in a breakdown in communication, ask yourself if you are experiencing any of the following "Horsemen of the Apocalypse" (Gottman, 1994):
Criticism - A criticism attacks a person's character. On the other hand, a complaint refers to negative opinions about a person's behavior.
Contempt - Contempt is particularly wounding because it goes right to the heart of your partner's sense of self with insults as well as verbal and nonverbal abuse. Eye-rolls, hostile humor, potshots and name-calling are examples of this very destructive process.
Defensiveness - We react this way when we feel attacked and go into a self-protection mode. The focus is on self-justification and parrying perceived assaults. We are not "on receive" for input from our partner.
Stonewalling - Words are replaced with an icy silence and a refusal to engage in dialog. There is a major disengagement and withdrawal from the relationship. Stonewalling is extremely painful to the spouse on the receiving end.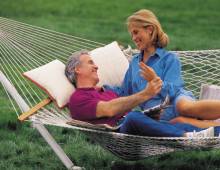 In dealing with conflict, one of the most important starting points, is learning how to reduce your own negative emotional reactivity. This can be particularly difficult, because as partners, you know how to "hook" each other into these ongoing struggles. Learning new patterns in these situations can take a lot of work.
Another key tool in learning how to discuss a conflict (once you have calmed down) is to be able to validate your partner's point of view. The critical relationship skill of empathy goes a long way in diffusing a situation, if it is genuine and deeply felt. I hasten to add that empathy does not mean agreement, and as I teach it, empathy is not merely "active listening." Empathy does mean a genuine attempt at a deeper mutual understanding. It is critical to have a thorough discussion of the issues in which both partners feel understood and validated, before moving on to the conflict resolution stage.
Otherwise, polarization can set in because the couple does not feel like they are on the same "team."

Timing is also an important factor in dealing with conflict because if one or the other person is too upset to talk, it may be more destructive to "pursue" a dialog than to take a time out. However, it is critical to be able to resume the dialog at a mutually agreed upon and specified time.

In my opinion, every relationship is a unique work of art full of underlying positives and many strengths. As a psychologist, I think that an essential first step in confronting difficult issues is to help couples find and hold on to their unique strengths especially when confronting conflictual issues.

I welcome your questions.


---
Psychotherapy for Couples, Families, and Individuals

To schedule an appointment or for more information contact us
at 301-907-8821 or email info@bethesdamarriagecounseling.com.

---
If You Need Help, We're Here for You.


Bethesda Marriage Counseling is conveniently located in downtown Bethesda, Md. We serve the online community as well as communities in Suburban Maryland, Washington, D.C. and Northern Virginia including: Bethesda, North Bethesda, Boyds, Cabin John, Chevy Chase, Colesville, Cabin John, Garrett Park, Gaithersburg, Glen Echo, Kensington, North Potomac, Olney, Poolesville, Potomac, Montgomery Village, Rockville, Silver Spring, Takoma Park, Wheaton, Woodley Park, Georgetown, McLean American University Park, Tenleytown, Friendship Heights, Montgomery County 20008 20814 20016 20815 20817 20904 20812 20855 20877 20878 20879 20896 20895 20886 20830 20832 20854 20859 20850 20852 22106 22101 22102 20853 20903 20905 20906 20910 20912 20902
Services at Bethesda Marriage Counseling include: marriage counseling, relationship therapy, couples counseling, premarital counseling, counseling, and psychotherapy for couples and individuals dealing with relationship issues, infidelity, cheating, marriage, communication, conflict resolution, eldercare issues, sexual problems, divorce recovery, infertility, medical illnesses, stress management, life transitions and positive psychology coaching.